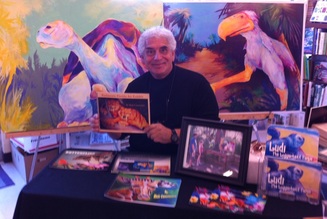 ---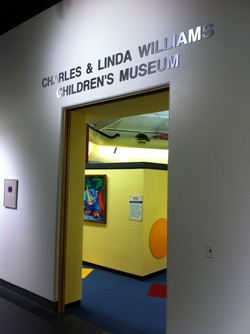 Now at the Museum of Arts and Sciences Daytona my Prehistoric Florida art Exhibit

---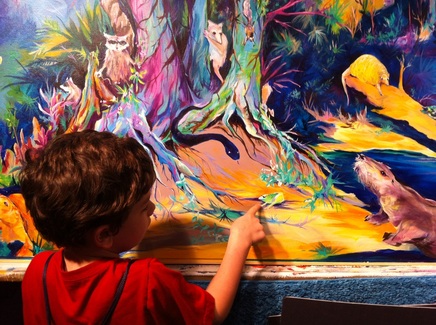 "ZOO PAINT" a new education video DVD will be coming out in May created by the Central Florida Zoo on how Rick paints.


---
On Location for the new "ZOO PAINT" video at the Zoo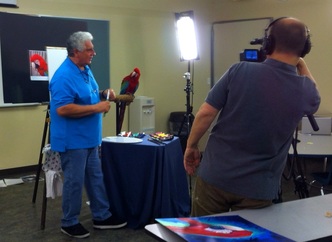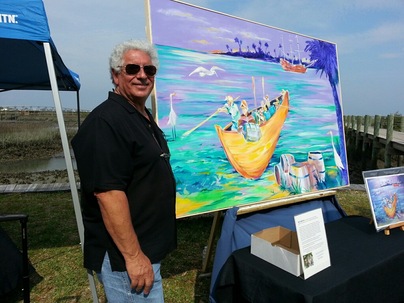 Rick standing next to a painting that was commissioned by the St. Augustine Maritime Heritage Foundation and unveiled at the Fountain of Youth St. Augustine Florida. Rick also used this painting in a children's book called "Little Marco of St.Augustine"commissioned and published by this St. Augustine Foundation.


---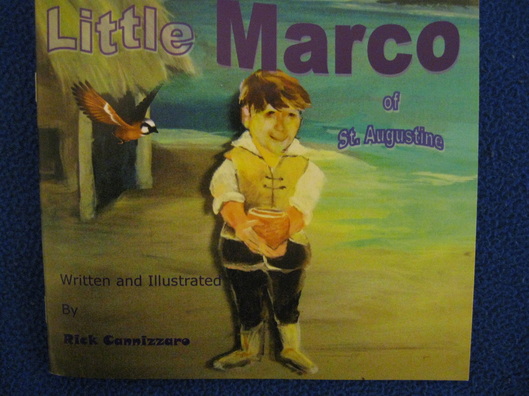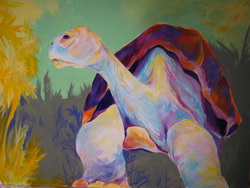 Now at the Museum of Arts and Sciences Daytona my Prehistoric Florida art Exhibit. Nova Road ,
Daytona Beach
---
What's New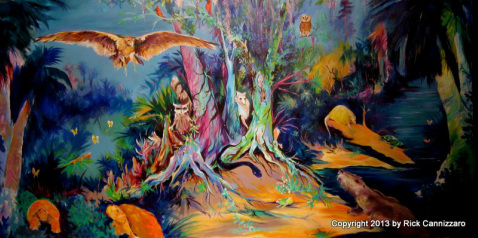 This is a new commissioned painting for the Museum of Arts and Sciences called "Critters"
The museum will be creating a poster and booklet from this painting.
---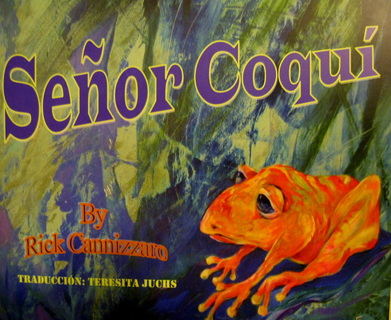 This new boook is now out and the cover painting is on display at the Gallery of Local Artists Flagler Beach Fl.
May through June
---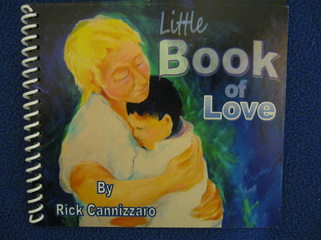 My newest book "The Little Book of Love"
A wonderful book about how a child knows that God realy loves them. It will be available on the online store.



---
A new book illustrated by Rick will be comming out in Febuary 2016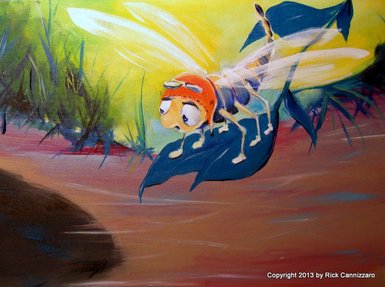 One of the pages from the book
---
"Fine art that stirs the child within us all"
Palm Coast Fl.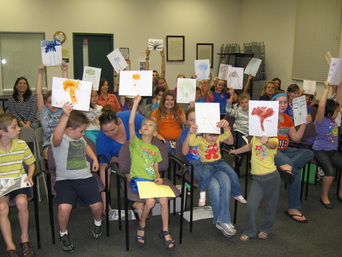 Art created in ricks home school class recently.
---
"Butterflies of Tuscawilla" Ricks book will have the original painting on display at the Gallery of Local Artists Flagler Beach Fl.
May through June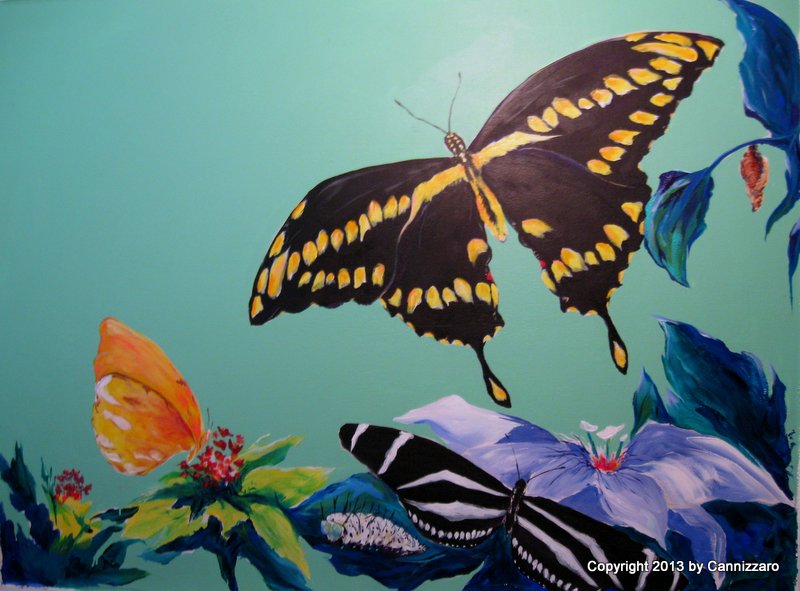 Rick has been the resident artist for the Central Florida Zoo for several years.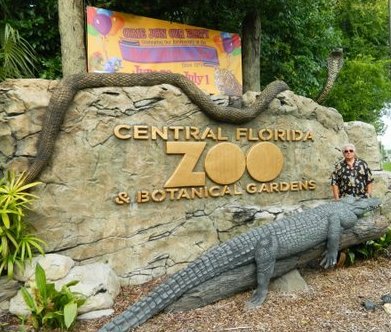 As their new resident artist Rick has created special paintings just for the Zoo.

The Zoo has purchased eight reproductions of Ricks new painting exhibit "Prehistoric Florida".They will be placed along their Florida Trek section of the Zoo. More will be added at a later date.
---
Click on Tigers for a preview of Rick's Zoo Art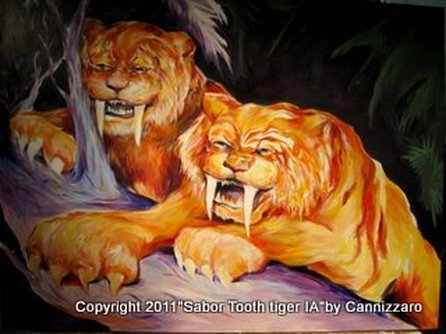 Click on picture to preview the new Prehistoric Florida Trek at the Central Florida Zoo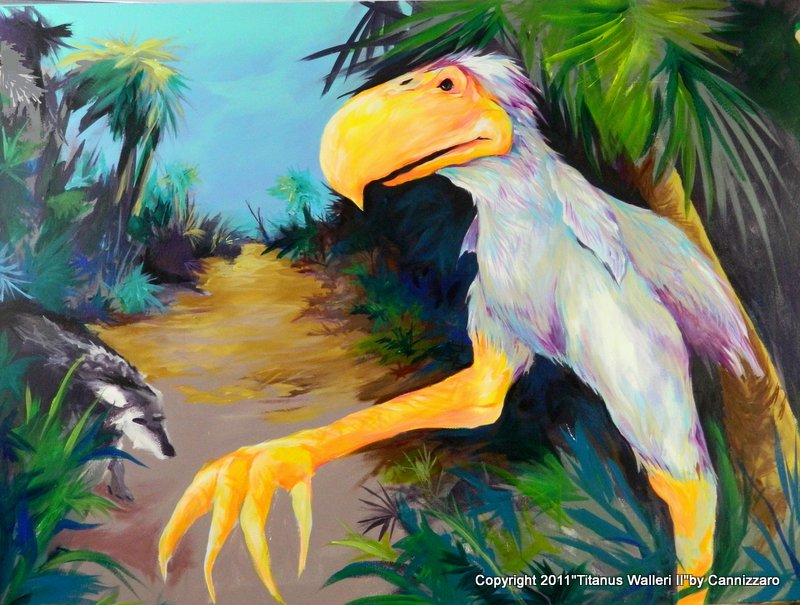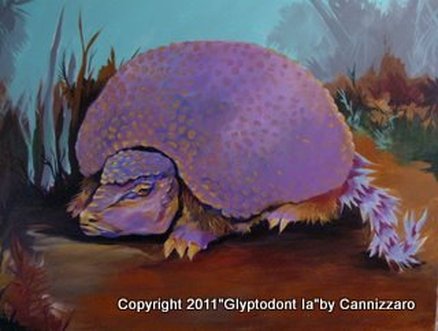 The Endangered Life Exhibit soon on tour.

Rick has awakened a new appreciation for earth's endangered life through art. This wonderful collection of over thirty paintings that will range in size from 16"X20" to 4'X8'.
These paintings express concerns of earth's endangered life through brilliant colors and composition.
---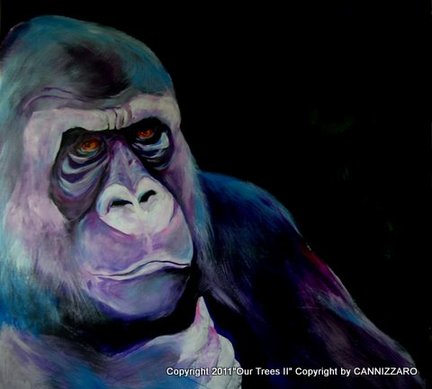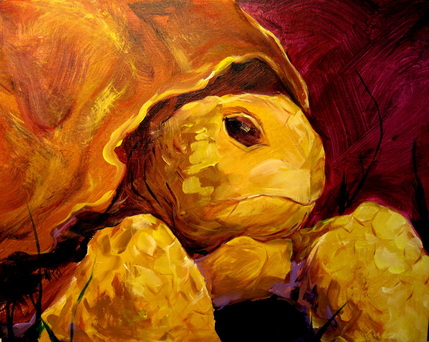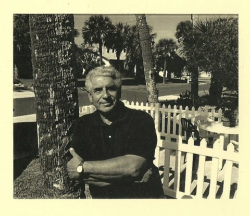 Rick Cannizzaro is a nationally recognized artist/author who has awakened a new appreciation for earth's endangered life through his expressive art.

In 1994 he was juried into the prestigious "Oil Pastel Association". His portraits include civic leaders, members of Congress, and college presidents. His acrylic paintings have hung in many galleries and have caught the attention of national publishers. Most recently Rick has been commissioned by Ocean Publishing for a series of art exhibits in conjunction with a new book release, such as Jean-Michael Cousteau's "Explore the Southeast National Marine Sanctuaries". In Rick's marine life paintings his combination of vibrant colors and whimsical style has gained fans across the country. Rick has also written a children's book, "Ludi the Loggerhead Turtle", that combines his marine art and his commitment to promoting awareness among children. His latest book is dedicated to his next exhibit "The Endangered Life Series".

His inspiration for his paintings comes from nature, anywhere from the coastal beaches to exotic forests. Rick dedicates his art to enhance the awareness of the beauty of nature and its delicate balance for survival.
---
Now at The Museum of Arts and Science in Daytona Beach (MOAS)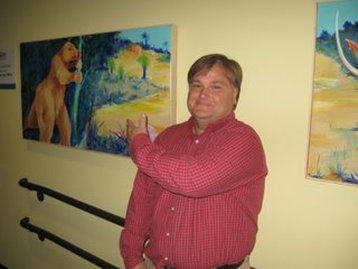 Zach Zacharias Senior Curator of Education stands next to two of Ricks painings now on display at the museum.
---
Rick's Endangered life Paintings were previewed at Florida State College -Jacksonville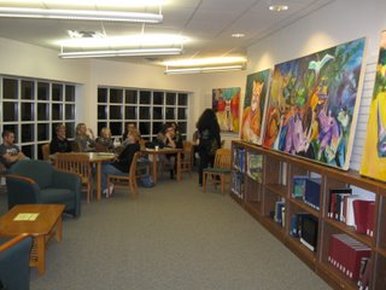 Students admire the exhibit and ask questions to Rick on how each painting relates to endangered life today.
---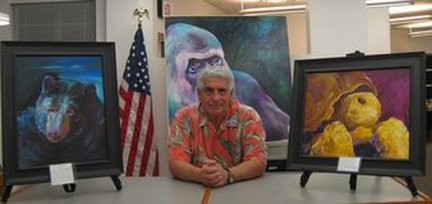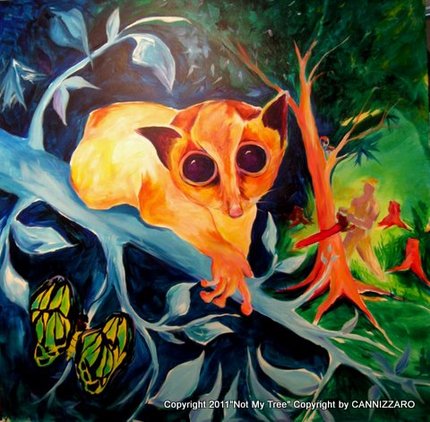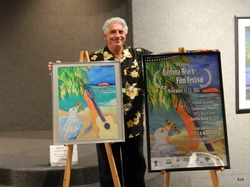 In the past one of Ricks paintings was selected for the Daytona Beach Film Festival.


---
Rick's New Book Is A must for little children to read!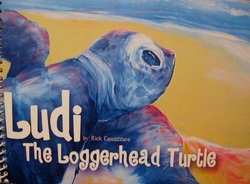 This little book is full of wonderful paintings depicting the life of Ludi a Loggerhead turtle.
Available Now at our online
Store

---
Marine Life Series 2011
Art created for Ocean Publishing "OCEAN SENSEATIONS"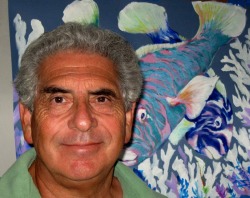 Rick Cannizzaro artistic design abilities have been commissioned to design TV studio sets for PBS and the DIY networks.
Contact ARTIST
---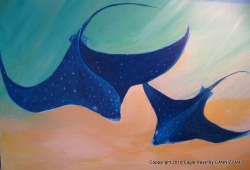 These Pastels and Acrylic paintings are from the Ocean Publishing Commissioned group, a series of seven paintings which depicts the "Wonders of the Reef"
---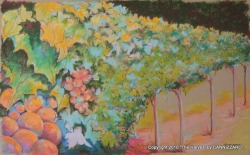 "The Harvest" 12"X16" Oil Pastel on Casson paper commissioned as the resident artist at
Log Cabin Winery
,Walaka Fl.
---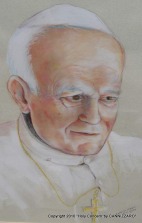 "Holy Concern" Oil Pastel 16"X20" one of several Oil Pastels that were used as entry to the Oil Pastel Association in N.Y.
---